It's All About You is a non-medical program focusing on health and wellness for children, teens, siblings, and parents affected by childhood cancer.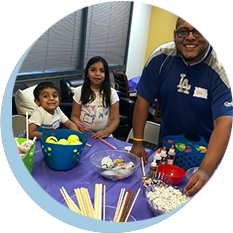 Recognizing that wellness and feeling good involve positively affecting the mind, body, and spirit, this initiative focuses on ways to increase knowledge, build self-esteem, learn positive coping skills, develop relationships with others who have similar experiences, and have fun in a relaxed and encouraging environment.
Each program runs approximately two hours with 4 – 5 pre-planned interactive stations to encourage hands-on learning. Activities may include age appropriate games, crafts, surprise guests, and creative projects to learn about nutrition, exercise, relaxation, and more. Light refreshments and give-aways for all participants wrap up these fun sessions.
Inpatient sessions are scheduled regularly at Phoenix Children's Hospital and Cardon Children's Medical Center. Outpatient sessions are hosted at Children's Cancer Network Resource Center in Chandler.

It's All About You: Just for Girls
It's All About You Just for Girls is designed to reach girls of all ages who have been affected by childhood cancer. Beauty tips, hands-on practice with cosmetics and accessories, and activities that build self-esteem help each participant to boost their confidence. Meeting others who have had similar experiences help lead to important personal connections.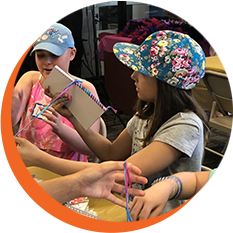 Teens, pre-teens, and younger girls are welcome, including moms and siblings. It's All About You Just for Girls is offered monthly at the Children's Cancer Network Office and Family Resource Center.