In August of 1993, our son Jeff, who was five years old at the time, was diagnosed with Acute Lymphoblastic Leukemia (ALL).
To learn that a family member has cancer is devastating but to learn that your child has cancer is both devastating and shocking because it just is not supposed to happen.

Unfortunately, we soon learned that not only does childhood cancer happen, but in fact it happens all too frequently. Over the next 7 years, Jeff received multiple rounds of chemotherapy and radiation and finally a Bone Marrow Transplant in order to treat the initial cancer and its four subsequent relapses. After 9 years of being cancer free, Jeff was diagnosed with a secondary cancer, squamous cell cancer of the tongue. At the age of 21, Jeff would undergo numerous surgeries and two types of radiation to rid his body again of cancer. Four years later, at the age of 25, this cancer re-occurred. He has battled cancerous lesions many times since then and has worked to battle the effects of his treatment. Thanks to an expert team, Jeff is doing well. He has graduated with his graphic design degree and is learning to regain control over the physical and mental chaos that cancer brings into one's life.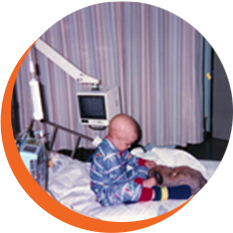 It does not target specific ethnic or socioeconomic groups. Over the years we have met many wonderful families from all backgrounds and watched as they too have experienced the highs and the lows in the fight against cancer. We have witnessed their courage and the courage of their children who have dealt with debilitating cancer treatments ranging from chemotherapy and radiation to surgery and bone marrow transplant. We have shared in the heartache when a child relapses or passes away and the joy when cancer treatment is successful.
The emotions and experiences throughout cancer treatment and after may be complex and life changing. Often these emotions are difficult to comprehend for those who have not been there. Many families dealing with childhood cancer are faced with a new uncertainty regarding their futures. There likely are questions and needs that never would have been contemplated prior to their child's diagnosis.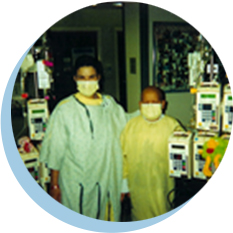 Our organization grew from our daughter, Jenny's, vision to put on a fashion show featuring children dealing with cancer and their siblings. It was designed to be a fun and empowering event where the goal was to raise money to contribute to the emergency fund for families undergoing Bone Marrow Transplant.
While visiting her brother in the hospital one night during his bone marrow transplant, a young girl in the next room passed away. Her family was at her bedside to say their goodbyes. Shortly after her passing, it was realized that the family did not have money to put gas in their car to get home to Phoenix. This was an eye opening experience for Jenny, then a high school freshman. It did not seem fair that a family grieving for the loss of their daughter also had to worry about finding cash to make the drive home to Phoenix.
The Fashion Show, Auction, and Luncheon was both fun and successful. Funds raised were donated to the Pediatric Bone Marrow Emergency Funds at Phoenix Children's Hospital and University Medical Center. After the event we made a family decision to build on its success by forming a non-profit organization with a mission to provide financial, psychosocial and educational support to families fighting childhood cancer.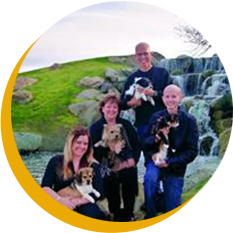 We are excited about the future of Children's Cancer Network. With the help of a dedicated and talented Board, Children's Cancer Network is growing and thriving as we strive to meet the needs of our very special population. Please explore the rest of our website to learn of our past experiences and future plans. We are committed to making a difference in the lives of those whom we touch.
Thank you for your support and interest,
Steve and Patti Luttrell