Children undergoing cancer treatment may miss extended periods of school due to their cancer treatment. These absences may be short term and frequent throughout the years of treatment based on health care appointments and testing, or long term due to extended hospitalizations and/or effects of treatment.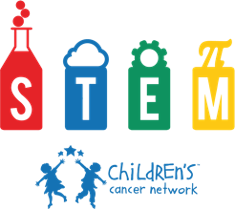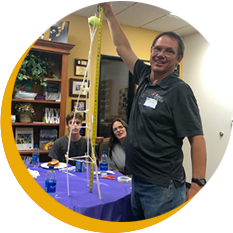 Even when these cancer warriors and their siblings may be present in school, learning may be difficult due to stress and/or fatigue. With these factors in mind, the opportunity for childhood cancer patients and their siblings to actively participate in STEM or STEAM learning activities will provide the opportunity to build confidence in a safe environment, increase critical thinking skills, and become STEM capable along with their peers. 
Our hope is to positively challenge these cancer fighters (and their family members) and empower them to become inquisitive learners, increase their STEM literacy, and stay on target as best as possible as they navigate their cancer journey and beyond!
Inquire about STEM Family Nights at Children's Cancer Network or STEM Boxes with learning activities for our school-aged survivors and siblings on our Contact Us page.