Children's Cancer Network provides wigs at no cost to children and teens in cancer treatment.
Losing one's hair temporarily during cancer treatment is a common side effect of many types of chemotherapy. While common, it can be emotionally stressful. Fun and beautiful head coverings may help children and their families cope with this change in appearance during treatment. Fun beanies, silk scarves, baseball caps, bandanas, and hats of all styles can assist children and teens of all ages express their individuality while going through this tough time.

A visit to Children's Cancer Network for your wig fitting can be a fun outing during those initial phases of treatment or Children's Cancer Network can visit with you at your hospital bedside for an individualized fitting. Some cancer fighters prefer to choose a wig that resembles their usual appearance, while others take this opportunity to step outside their norm and try something different. Either way, Children's Cancer Network is happy to assist at a time most convenient for the family.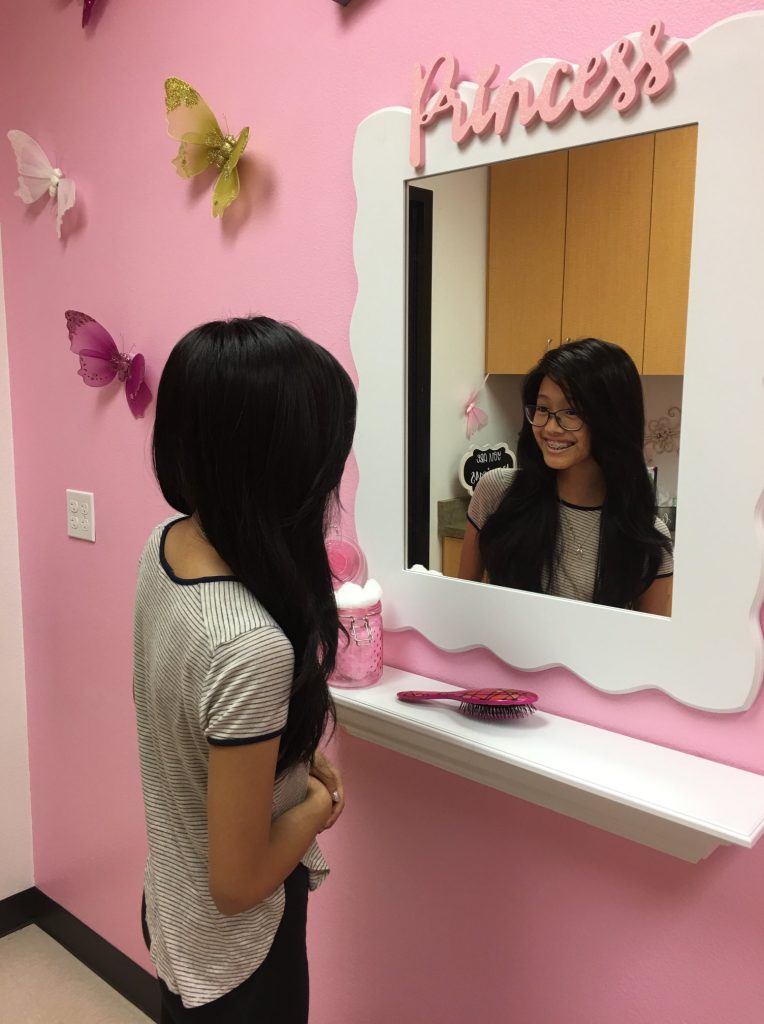 Please contact Children's Cancer Network to arrange for your wig fitting today.
Please call 480-398-1564 or email info@childrenscancernetwork.org. We look forward to working with you!